Peryton Headpiece

Animal headpiece allowing the wearer's face to be visible. Wool felt, tulle, net, wire, leather, thread, paint.
Floral Wig

Wig made from unconventional materials based on an historical image. Buckram, wire, floral foam, nylon, faux flowers, faux succulents, faux grapes, beads.
Bat Hat

A hat inspired by Sarah Bernhardt's bat hat. Buckram, wire, fabric, clay.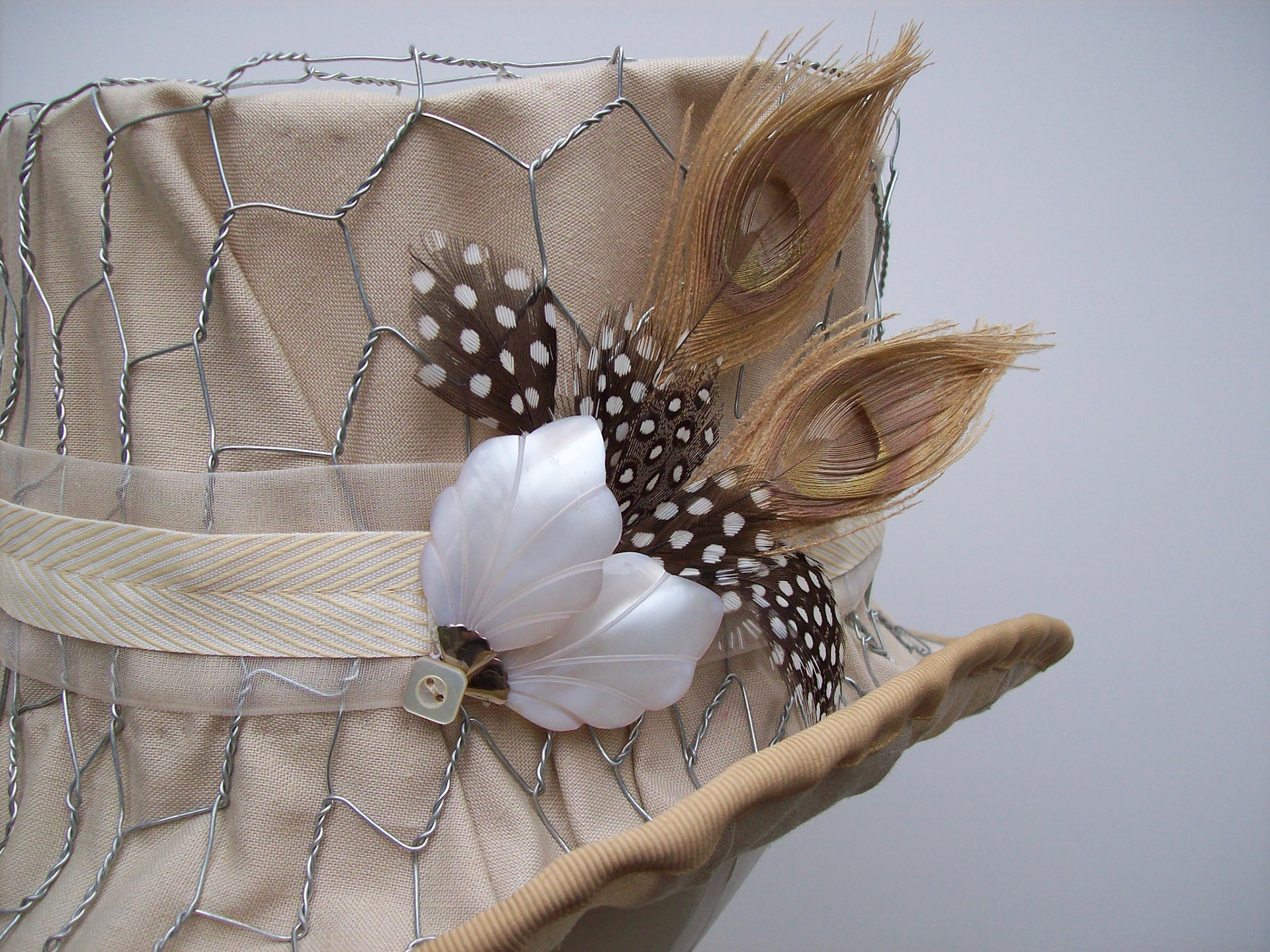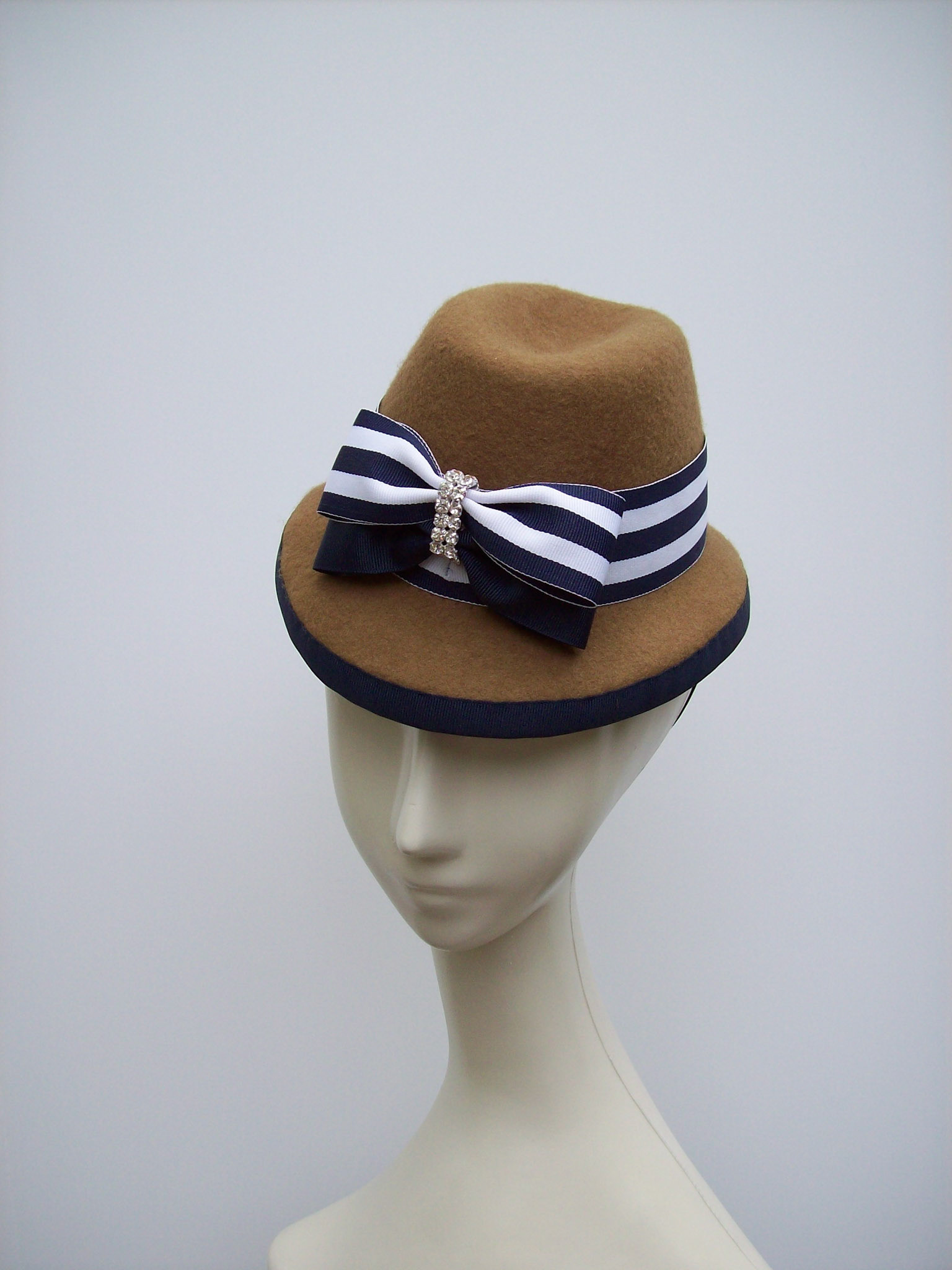 Hand-blocked Hats

Wool, buckram, or wire with embellishment.
Wet-sculpted Leather Mask

Vegetable tanned leather wet sculpted on a face for custom fit.